CINEMA ABC - is the first cinema in the Republic of Kosovo, with the right to show professional films in 3D and digital 2D format.
ABC with a warm environment and European standards, operates in PrisHtina and is positioned in its center, on the street Rexhep Luci no. 3.
The ABC Cinema has been in operation since May 24, 2000. From that time until now, this cinema has served as a linking bridge to Kosovo with the film world, thus influencing not only the development of the seventh cinematic art but also the development of culture in general in Kosovo.
In Cinema ABC we premiere movies in partnership with the most popular Hollywood companies, professional workshops, weekends and film festivals are organized in collaboration with all local and international institutions, as well as many feature filmmaking activities, always offering to viewers and creators of cinematic art, the highest European and world cinematic values ​​through which our public is closer to the recognition of the cultures of these countries.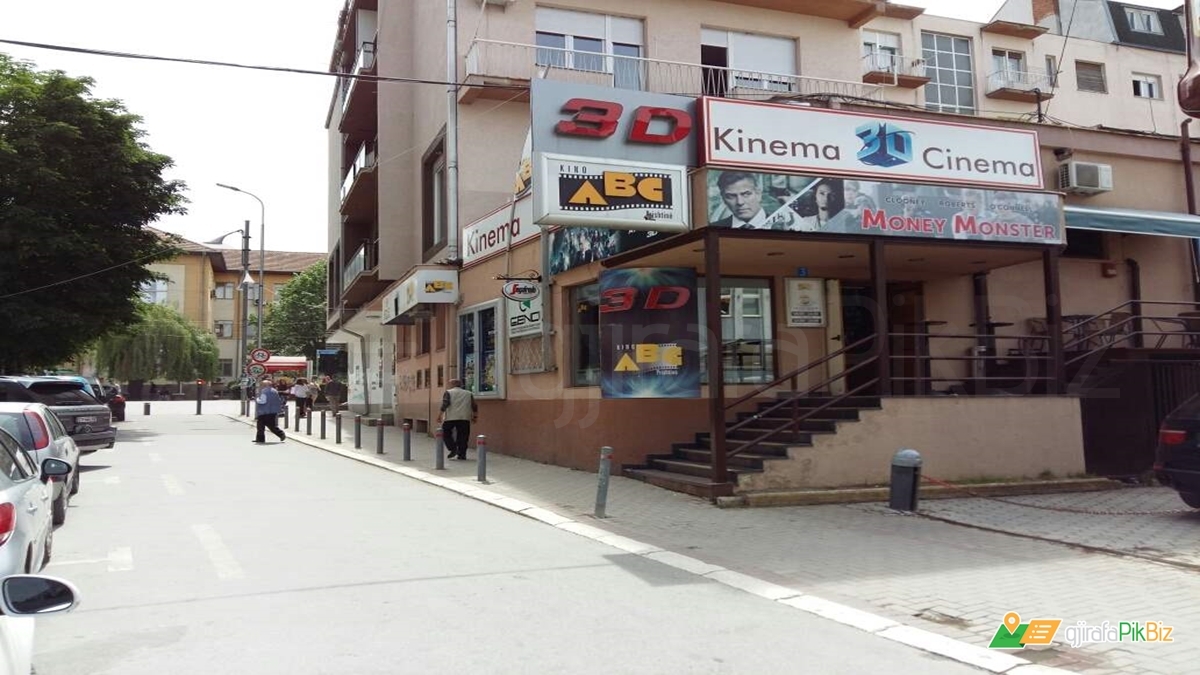 ABC Cinema implements a certain policy towards the promotion of Kosovo cinema.
ABC cinema today has a variety of selected movie themes: for the younger ones, for children who create the culture of enjoying the art of cinema but also for all those who love the film and want to be an inseparable part of the world of art.
We have built up links with many distributors from the region to bring the film timely and unobtrusively whenever it appears to any movie theater in the world to meet the demand, the need and desire of each of the film's worshipers. But of course, keeping the standard and the professional level jealously guarded.
We will continue to work on the principle of promoting cinematic values ​​and the latest world premieres, always in meeting the needs and demands of our viewers. We will continue to be in the service of all citizens and all those who want to be closer to film art.
Become a part of Cinema, because she has to tell you something more!
For more information click HERE