"Mindful of the fact that mutual cooperation may serve the development of film production and encourage a further development of the cultural and technological ties between the two countries;
Considering that co-production may benefit the film industries of their respective countries and
contribute to the economic growth of the film, television, video and new media production and
distribution industries in Kosovo and in Macedonia;
Noting their mutual decision to establish a framework for encouraging all audio-visual media
output, especially the co-production of films;
Recalling the "Agreement between the Government of the Republic of Kosovo and the
Government of the Republic of Macedonia on Cooperation in the field of Culture, signed in
Prishtina on 8 th of February 2013";
today at the Cannes Film Festival The Kosovo Cinematography Center and the Macedonian Film Agency have signed the agreement of co-production."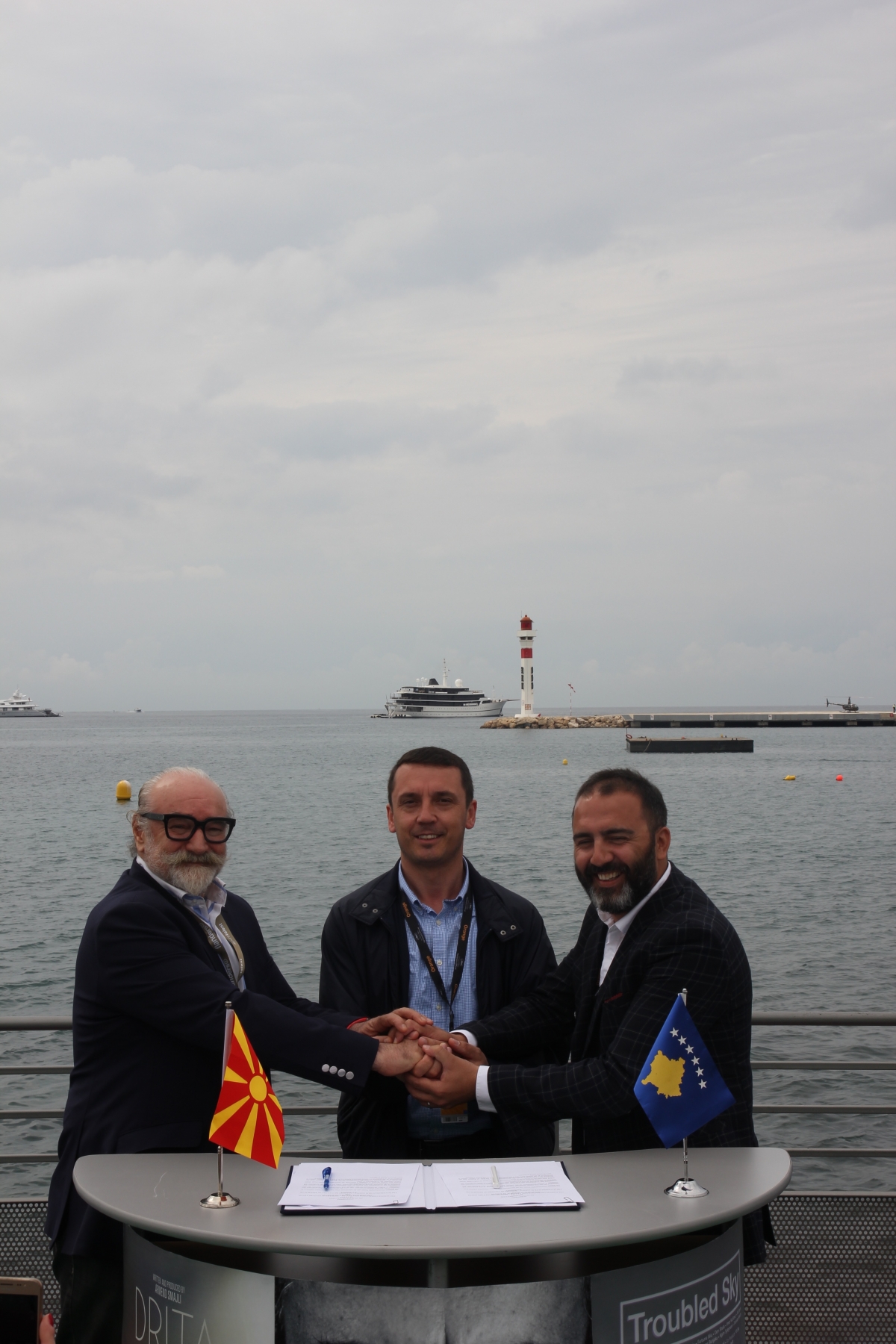 Also present at the signing ceremony was the Minister of Culture, Mr. Kujtim Gashi who said: "It is a special pleasure to be present at this historic moment of the conclusion of this agreement, which will bring even more co-productions in the field of film, but also strengthen the cultural recognition and interaction between the two countries. The Ministry of Culture will always be close to such initiatives that empower good neighborly relations. "
The Director of the Macedonian Film Agency also stated: "Macedonia and Kosovo have very deep cooperation in the field of film, and today as a result we have signed this very important agreement for our filmmakers."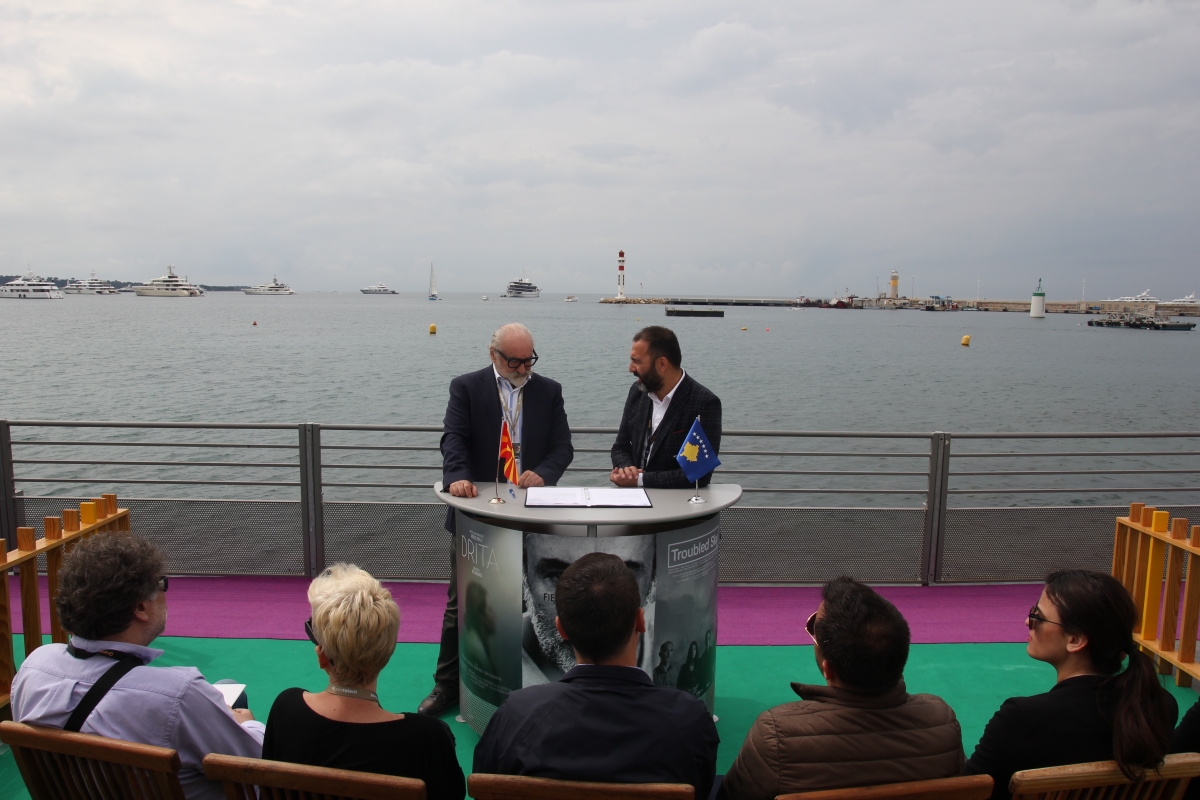 "This is a very special moment, because the first agreement of this kind is signed, and precisely with the neighboring state with which we have had an excellent co-production history", said the CCK director, Arben Zharku.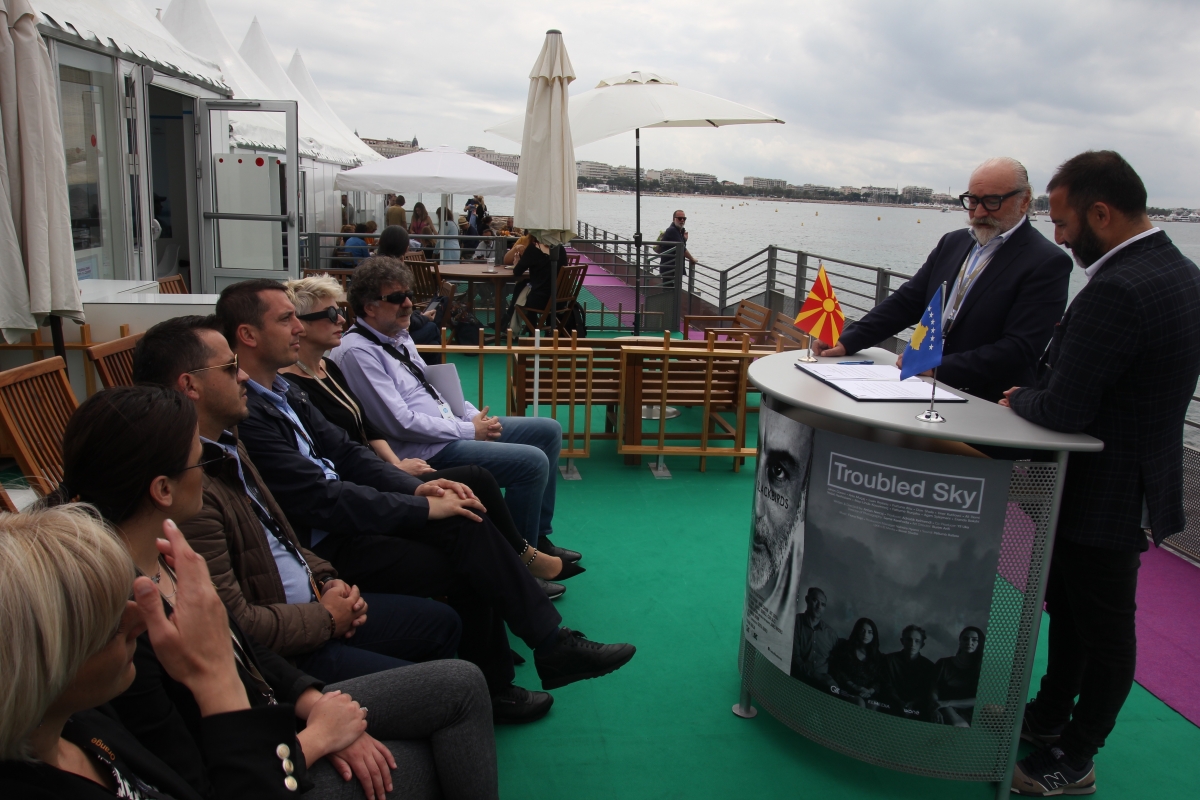 Macedonia is one of the biggest supporters of Kosovo cinematography, in which four projects have found support only in the last year.
Kosovo is expected to sign co-production agreements with some other neighboring countries in the future.